The multidisciplinary artist Jordi Gispert joins Art Meets Apolo with "APOLO PARADÍS ARTIFICIAL", a sculptural installation that is an extension of his work "Paradís Artificial", exhibited at LAB36 gallery, where he reflects the natural artificiality in which we live.
Using 10 bas-reliefs of recycled beaten aluminum, surrounded by a tricolored stainless steel mesh and framed by a string of LED lights, the installation is specifically designed for Apolo and will be located in between La (2) and La (3).
With this proposal, the artist inquires into the attraction of the human being for the product of his technical work and the fascination for machines and the material used to cover them, according to the author, "the skin of the machine."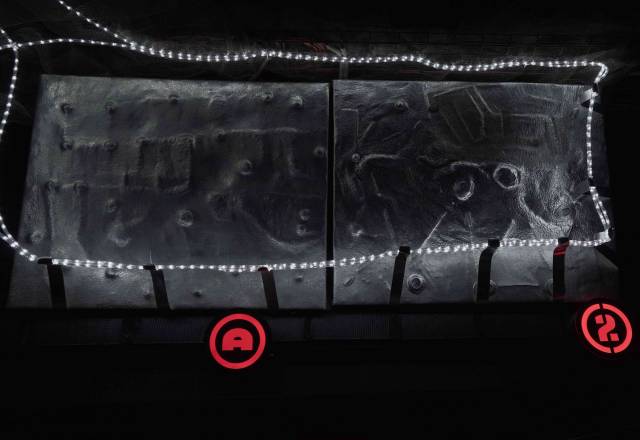 "APOLO PARADÍS ARTIFICIAL" joins the two works already exhibited, "ACCUMBENS" by Pedro Torres and "PSYCHOFLAGE" by Monica Rikić. In the coming weeks Ada Morales and Carla Puig will also train their joint work "VERS(U)S".
All of them are part of the multidisciplinary exhibition project Art Meets Apolo that has the desire to unite clubbing and art through the eyes of different artists of the city.
The proposal has been conceived and coordinated together with the LAB36 gallery, a parallel project to the Senda Gallery, and the cultural agency Screen Projects (LOOP Barcelona), bringing together two worlds and their respective artists, audiences, ways of working, knowledge and experiences with a clear and common benefit: local culture.