2022 has been a year of recovery for the live music sector. The first months of the year were marked by the slow reopening of music venues and the phasing out of the last Covid-related restrictions. When we thought things were getting better, the Russian war against Ukraine has sent inflation and energy prices soaring to new highs, bringing a new sense of uncertainty to the sector.
Despite all this, Apolo and the other 21 Liveurope venues have gone the extra mile to fulfil the mission to provide a platform for new European talent. This December, the platform has released a new report indicating a recovery in the circulation of up-and-coming European artists in 2022 as well as the challenges ahead for the full recovery of the live music sector and the circulation of European repertoire.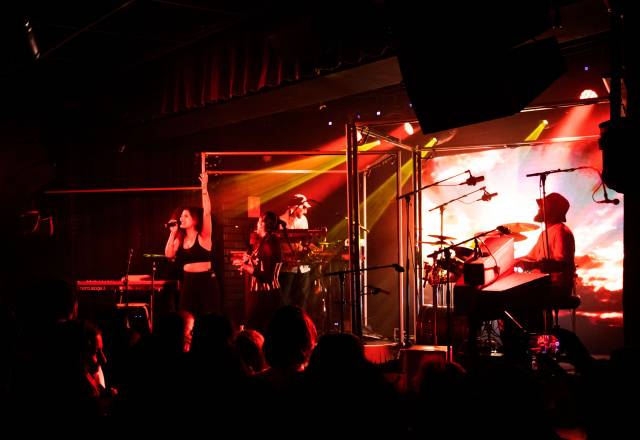 On the path towards recovery
In 2022, the Liveurope venues have managed to organise a total of 600 concerts with emerging European non-national artists of 32 nationalities. This results into 31 shows organized per member venue on average, and brings the total number of supported concerts since 2014 to 3550.
In line with the goals to foster more sustainable touring practices, the platform launched a new programme this year to allow the Liveurope members to partner with other venues in their region to secure extra bookings for artists. Besides the environmental benefits, the programme allows artists to get more exposure in a certain country and develop a wider fan-base. Out of the 600 concerts supported this year, about 40 were organised in partnership with non-Liveurope venues.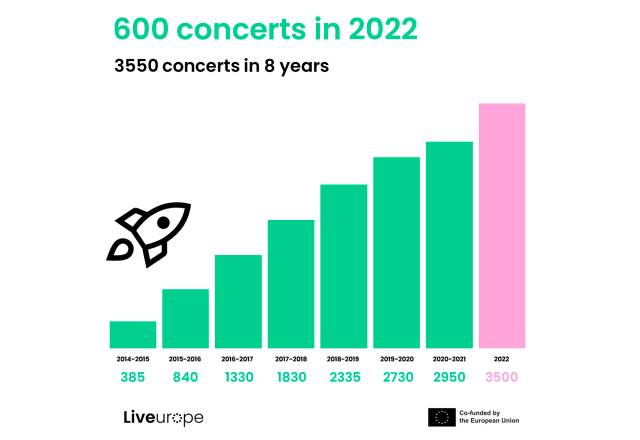 The pandemic continuous toll
Despite the resumption of live music and international touring, the number of emerging European artists back on the road is still below pre-covid levels. In the last season pre-pandemic (2018-2019), the Liveurope venues had booked on average 36 concerts with emerging European non-national artists (63% more than before joining the platform).
On the bright side, the 31 acts booked in 2022 still represent a threefold increase in comparison to season 2020-2021 (9,7 acts).
Looking into the future
In the context of the current European crisis, the support Liveurope provides concert halls to strengthen their programming has become more important than ever to ensure they can continue taking risks on new acts.
More and better targeted EU funding is needed to boost the circulation of European artists. Scaling up initiatives with a track record in promoting European repertoire would allow for more key actors to receive much needed EU support to pursue this mission.